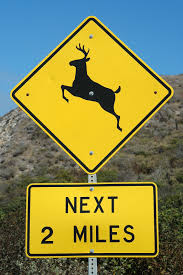 Baltimore County Police Department, 12 Precinct and Councilman Crandall's office have been advised of the vandalized and now missing deer sign at the intersection North Point and Millers Island Roads.
The Baltimore County deer sign posted south bound on North Point Road across from the intersection of Miller Island Road and North Point Road was pushed over then it disappeared several weeks ago.
Fort Howard Community Association wishes to report this vandalism to our community.
As a matter of public safety, please advise how we move forward reporting this incident.
Regards,
Kathleen Labuda
Baltimore County Road Maintenance will be contacted to address this public safety issue.
For more information please contact us at mail@forthoward.org or call 410-477-2040
"It our community, let's take care of it."